City Ford Fleet & Commercial Vehicle Sales Edmonton
Welcome Business Customers!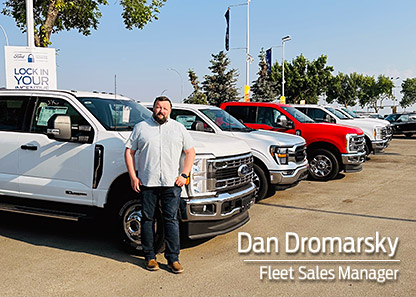 Our dealership is committed to your business and has a variety of programs and services to help you with your Fleet vehicle and service needs. As a Fleet customer, you and your business are eligible for a number of unique benefits, including unique pricing and incentives, Commercial lease and finance terms and priority vehicle service. Please contact our Fleet consultant to confirm your eligibility. Our fleet vehicles qualify for commercial leases with unlimited km's! Call Dan Dromarsky for details!
FLEET DEPARTMENT HOURS
Fleet Sales Manager: Dan Dromarsky
Phone: 780-454-2000 Cell: 780-447-6272